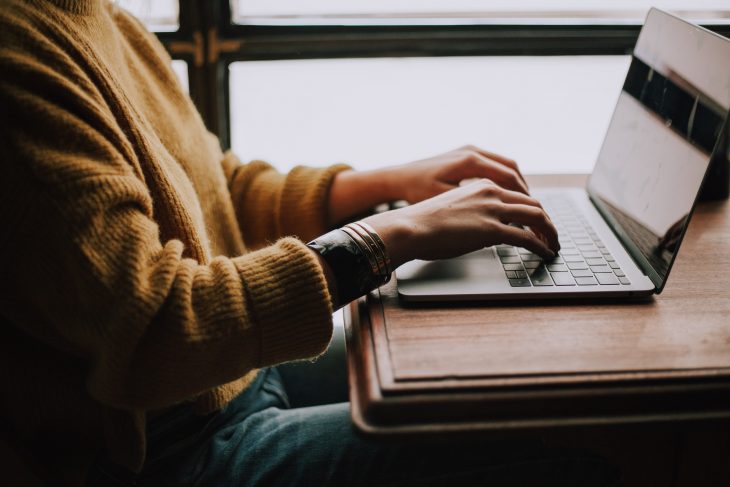 What if you don't agree with your guests?
There are many tools allowing you to gain information into guests' perceptions. Using a variety of tools helps balance the data you receive and offers validation for concerns you may not have previously considered. If guests complain that their food is cold when it's served, it can be a one-time fluke, or it can be a consistent trend that needs to be addressed. Having multiple sources feeding the data in your direction helps determine which is which.
With data coming from multiple sources, whether through direct feedback, surveys, kiosks, or mystery shops, there are a lot of factors that need to be taken into consideration. There is one factor that does not matter at all though – and that is whether you agree with the data or not.
On a recent episode of the AttractionPros Podcast, Scot Carson from Amusement Advantage discussed the importance of multiple data sources to collect guest feedback, and stressed that occasionally it may present information that contradicts your view of your business. Sometimes management might not agree with the information that these tools provide, and sometimes that's the point. It's because you don't agree with this that is why you're getting this information, and specifically why you need it.
On another podcast, The Intuitive Customer, the hosts recently discussed cognitive dissonance as it relates to customer experience. The key takeaway is that we can hold a belief that may be contrary to reality, thus creating discomfort when presented with the facts. This leads to us attempting to resolve issues irrationally – which ultimately exacerbates the issue and creates new problems.
I interpret this issue with the belief that our eyes adjust to what we're looking at. We might be presented with facts, but based on the way that the facts are presented, or from the perception of the guest that provides them, they may misalign with our view of the business or what we perceive to be the reality. When this happens, we should question why we don't agree with it to determine not just the validity of the feedback, but the actions that need to be taken from it.
In his podcast interview, Scot presented an example of a mystery shopper documenting that a pond on a mini golf course was dirty, even providing a photo that supplements their feedback. If management disagrees with the feedback, all the more reason why the feedback is needed to challenge management's own perception of the guest experience.
Our default reaction might be to ask, "How could the guest think that the pond was dirty? We're on this, we checked the cleaning records and cameras, and I walked by the area 20 minutes before the guest was there and it looked clean to me." But instead, ask "Why did the guest think the pond was dirty? This is not the standard we expect or what we perceive." If the guest's perception differs from yours, it must still be acknowledged that this is their reality, and the gap between the guest's reality and yours must be addressed.
When it comes to resolving the issue, we must resolve for the perception in addition to – and sometimes instead of – the issue itself. If the goal is to minimize complaints about the mini golf pond being dirty, we need to look into why their perception is different from the reality we perceive. Perhaps algae or leaves in the pond aren't considered unappealing to you, but for the guest maybe it does? Does the cleaning frequency need to be updated, the method of cleaning, the standard for cleanliness, the way the procedure is communicated to guests, or some elements of each?
This also ties in directly with your online reputation. If you are tasked with responding to online reviews, you cannot use a disagreement with the feedback as a line of defense. There are many times when I have seen negative reviews where the response tries to debunk the review. This is unproductive, because not only does this not satisfy the guest, but it deters readers who are basing their decision to visit on reviews (and that number is about 90% of your prospective guests).
If they say that the mini golf pond is dirty, that is what they observed and what they took with them. It doesn't matter if they're right or wrong or way out in outer space, that was their perception and that is what they posted online. The proper response, whether it is a reply to a review or directly with the guest, should be along the lines of, "This is not the standard we expect, and we do not hope for these types of these instances for occur." This response acknowledges the guest's perception without actually agreeing or disagree with it, nor does it confirm or deny that it is fact. Then, turn your direction internally and say, "While we have standards put in place, let's review what our operational procedures are, not just so that this doesn't happen again, but that a guest does not perceive this again."
Scot summarized this by saying, "Perception is reality, and particularly when you look at your online reputation, that perception becomes other people's reality, and that's where it's especially dangerous. You don't get to change their perception, it is what it is."
When resolving issue, aim to resolve for the perception of the issue as much as the issue itself.
Josh Liebman
Josh Liebman specializes in guest experience within attractions, tourism, and hospitality, including service standards, complaint resolution, and driving guest loyalty. Josh is a serial entrepreneur, podcaster, consultant, and speaker. Josh has worked for some of the top attraction operators in the world, including, but not limited to Walt Disney World, Universal Orlando, Merlin Entertainments, and Cedar Fair. Josh has been integral to the openings of multiple attractions in various leadership capacities. Additionally, Josh has consulted for many of the world's leading hospitality brands, including Ritz Carlton, Four Seasons, Waldorf Astoria, and many more. Josh is Co-Host of the AttractionPros Podcast, which brings the audience into the room with the top leaders, executives, and influencers in the attractions industry.