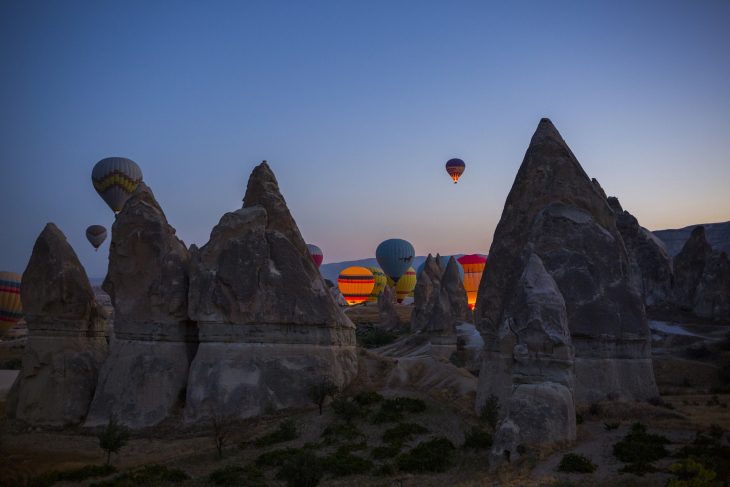 What does the "Next Level Guest Experience" look like?
The attractions industry is filled with countless opportunities to deliver moments or encounters that leave lasting memories.  In fact, this industry only exists because people are willing to pay for the experiences we offer.
This presents a unique challenge – what we offer must be worth paying for.  The product that we sell is intangible – you can't touch it, you can't feel it, and you can't take it home with you.  Not only that, but this industry isn't necessary to human survival, and alternative options for spending time and money compared to visiting your attraction are literally limitless.  We have an uphill battle every day to prove to guests that the experience we provide is going to justify what might be a high financial investment.  Perception is reality, and only the guest can determine if what you provide is high quality.
I spend a lot of time reading online reviews for my clients and their competitors.  One thing that I pay particular attention to is how guests perceive price, specifically compared to the quality of their experience.  In some cases guests may say an attraction is overpriced and not worth it, and sometimes say that it's a great value because it's cheaper than its competitors.  The most interesting comment I see frequently though, is when a guest says, "It was expensive, but it was worth it."
This means that the guest acknowledges that they spent a lot, but they are also crediting the business for delivering on their promise and justifying why they spent so much.  These types of comments are usually associated with a review a premium experience: a backstage tour, an annual pass, a VIP experience, or an intimate animal encounter.  And the guests that said it was too expensive and not worth it?  Most of the time they bought your most basic admission.
This phenomenon leads me to firmly believe the following:
Revenue growth is best achieved through delivering a superior guest experience.
RELATED: Who do you compete against?
If you are looking to grow your revenue, you must find the optimal point between what the guest can experience and what they are willing to pay.  In order to find out how much your guests are willing to pay, we must ask, how much can we offer?
Then, ask your guests – how great of an experience do you want to have?  For instance, you can give them these three options:
I want to have a great experience.
I want to have an amazing experience
I want to have the greatest experience that anyone could ever possibly have.
It's worth pointing out that at a minimum, your guests should have a great experience just by entering your facility.  Your most basic option for admission should still exceed your guests' expectation, and not designed to yield the common perception that basic admission is overpriced.  However, my research (which consists of analyzing thousands of online reviews) suggests that your guests demand more, and they're willing to pay for it.
The first time that I learned that revenue growth is driven by the guest experience was also my first time in a revenue-focused operation.  I spent many years in attractions operations, guest services, and guest communications in multiple theme parks, and was presented with the challenge of building a souvenir retail division at a new park.  I knew nothing about sales, but I knew guest experience.  When I trained my staff, I informed them about our sales goals, but instead of teaching them how to upsell and maximize transaction sizes, I shared with them my favorite ways to maximize the guest experience.
You can probably guess where this is going – we used the guest experience to generate monumentally high revenue.  We talked to guests about their day, we got excited about the product we were selling, and made sure that whether they bought something or not, that they walked away happy.  If they complained, we addressed their concerns on the spot.  We made sure that our sales environments were clean and well maintained, creatively themed, and warm and welcome.  I empowered my team to discount a product if they wanted to at their own discretion, and I offered my best recommendations for how to use discounts to influence higher purchases.  Ultimately, the guests who bought the products we were selling may have said that it was expensive, but no one told us it wasn't worth it.
RELATED: 5 Ways to Exceed Guests' Expectations Every Day
The revenue we generated was far beyond what was expected from our goals, and the per capita spend continued to rise.  We kept reviewing what we were offering and how the guest was experiencing the product, and occasionally refined the product lineup to see which options resonated with the highest number of guests.  At one point we created a package that literally included everything we sold.  Three guests bought it on the first day and happily paid that premium price.  And the majority of guests who didn't still ended up taking home much more than the basic option.  The revenue continued to grow, and so did guest satisfaction.  We always wanted to know what the next level was.
I want to hear about the experiences you're providing.  What is your Next Level Guest Experience?  How can you increase your revenue and your per capita spend by showing the guest the best possible experience they can have?  What's the greatest experience that you have for your guests now, and how can you top it?  Feel free to message me on LinkedIn, tweet to me at @Joshua_Liebman, or email me directly at josh@amusementadvantage.com.
Thanks for reading!
Josh Liebman
Josh Liebman specializes in guest experience within attractions, tourism, and hospitality, including service standards, complaint resolution, and driving guest loyalty. Josh is a serial entrepreneur, podcaster, consultant, and speaker. Josh has worked for some of the top attraction operators in the world, including, but not limited to Walt Disney World, Universal Orlando, Merlin Entertainments, and Cedar Fair. Josh has been integral to the openings of multiple attractions in various leadership capacities. Additionally, Josh has consulted for many of the world's leading hospitality brands, including Ritz Carlton, Four Seasons, Waldorf Astoria, and many more. Josh is Co-Host of the AttractionPros Podcast, which brings the audience into the room with the top leaders, executives, and influencers in the attractions industry.