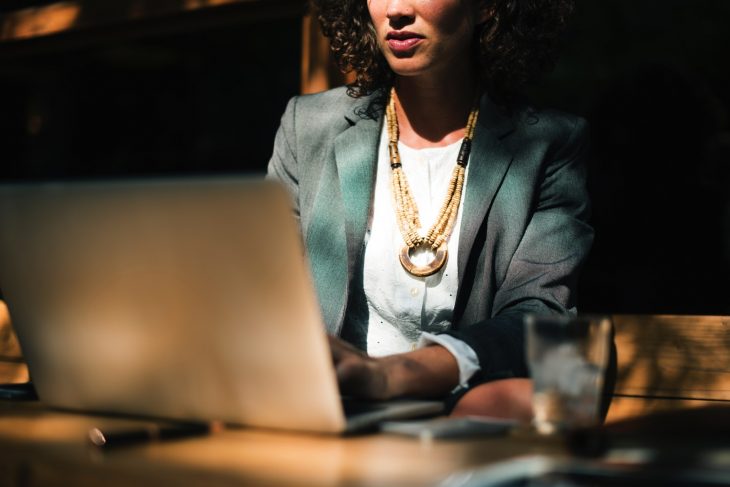 Passion and Pride, Meet Service Recovery
I was perusing through Trip Advisor earlier today and looking at some online reviews of a few different attractions. In the interest of anonymity, I won't discuss which attractions I was looking at, but I will say that one of them that I came across had an overwhelming number of positive reviews. When compared to their competing attractions in the area and within their target demographic, I found that they provided a much more phenomenal experience than other similar types of attractions.
Not only were the majority of these reviews positive, but I also noticed that management did very well to reply to each comment, thanking the guest for visiting and for posting favorably about their trip. I did, however, come across a couple negative comments. I tend to find that one or two negative reviews mixed in with a larger pile of positives shouldn't be too much of a concern. But this one was. However, it wasn't the review that caught my attention so much as it was the management's response.
The review was a stark contrast to the ones above it and the ones below it. It mentioned that their experience was "awkward." They booked a tour at the attraction and their tour guide was constantly responding to various radio messages, supposedly from the owner, who was using profanity regularly throughout the transmissions, which the reviewer found to be inappropriate, particularly for her young children with her. The guest also commented on the poor cleanliness and condition of the facility.
Management noticed relatively quickly, as the response was posted two days after the guest's review. The response began by expressing regret for a negative situation and offered an opportunity to address to the concerns. Given the sincerity and customization of the other responses to reviews that I had been reading, I was looking forward to a professional management response.
The management broke down their response by addressing each of the individual concerns specifically; however, they did not offer any validation for the guest or her complaints. Instead, she specifically exclaimed that their tour guides do not use their radios while on tour, certainly not as often as the guest stated, and blatantly advised that all of their staff, especially the owner, holds themselves to the highest regards and would never act unprofessionally, particularly in front of a child. She then continued and made sure to correct the guest about the condition of the facility, which of course is very clean. The response concluded by stating that the entire staff was shocked and upset about the review, as it is not consistent with their philosophy.
I agree that the last part of the last sentence was necessary, that it was not consistent with their philosophy, or the standard that they hold for their staff. What the guest described was not consistent with the majority of other reviews posted and therefore I would fully believe that the philosophy would include professionalism and cleanliness as two of their cornerstones. However, the rest of this response was a poor execution at an attempted service recovery. Not only did management belittle the guest, accuse them of lying, and invalidate their concerns, but it was done publicly. Anyone looking to consider this property for their next discretionary spend would factor this review, and this response, into the equation. I wouldn't be surprised if they lost prospective business due to this response.
Reading this response got me thinking about service recovery in general, and the immediate knee-jerk reaction when we first see or hear a complaint. If you or your staff is in a role where managing guest complaints is part of their duties, they are probably in that role because they have conveyed a certain level of loyalty to the business. If they are loyal, it's probably because they are passionate about what they do, and they love where they work. They hold themselves accountable for their part of the business and demonstrate an immense sense of pride in seeing guests sharing the same sense of satisfaction.
That's why they're in this role to begin with, right? They are the ones who want to help guests when they are frustrated and turn around a bad day. The problem, however, arises, when a guest makes a complaint or a claim that they do not personally agree with. The guest is stating something that may either be false, or otherwise does not coincide with the staff's perception. When that happens, the natural reaction is to bring in all evidence against the claim, and prove the guest wrong. In the summer of 2014, I wrote about a customer service call that didn't go very well because the agent was demonstrating pride for his business in a destructive way.
One of the most difficult aspects of executing a proper service recovery is putting aside pride and passion for your business, in order to validate your guests' concerns. Even if you personally do not believe the situation to have occurred or that the concerns are not valid, this is not the time to express that or to provide evidence against the guests' claims. Instead, you should acknowledge the guests' concern, and express sincerely that what they described is not the standard. Note that phrasing it that way does not deny that it occurred, nor does it affirm that it did, but it implies that if it did occur, that it shouldn't have. You can still be shocked and upset when reading a complaint, but at the events that were described, not the guest's perception of them.
Once that acknowledgement has been made, the rest of the recovery process becomes much easier. The guest understands that what they experienced is not normal, while at the same time feels that their concerns have been validated. As for the staff, they will have successfully begun the process of tearing down a wall so that a rapport can be built, and loyalty can be restored. Simultaneously, it allows for the staff's passion to shine through even further, and then feel the sense of pride when they've successfully recovered from a complex situation.
Have you ever let your passion and pride make you more defensive when confronting a guest issue?
Josh Liebman
Josh Liebman specializes in guest experience within attractions, tourism, and hospitality, including service standards, complaint resolution, and driving guest loyalty. Josh is a serial entrepreneur, podcaster, consultant, and speaker. Josh has worked for some of the top attraction operators in the world, including, but not limited to Walt Disney World, Universal Orlando, Merlin Entertainments, and Cedar Fair. Josh has been integral to the openings of multiple attractions in various leadership capacities. Additionally, Josh has consulted for many of the world's leading hospitality brands, including Ritz Carlton, Four Seasons, Waldorf Astoria, and many more. Josh is Co-Host of the AttractionPros Podcast, which brings the audience into the room with the top leaders, executives, and influencers in the attractions industry.