Episode 194 – Ted Molter talks about emotional souvenirs, engaging employees in your brand and conservation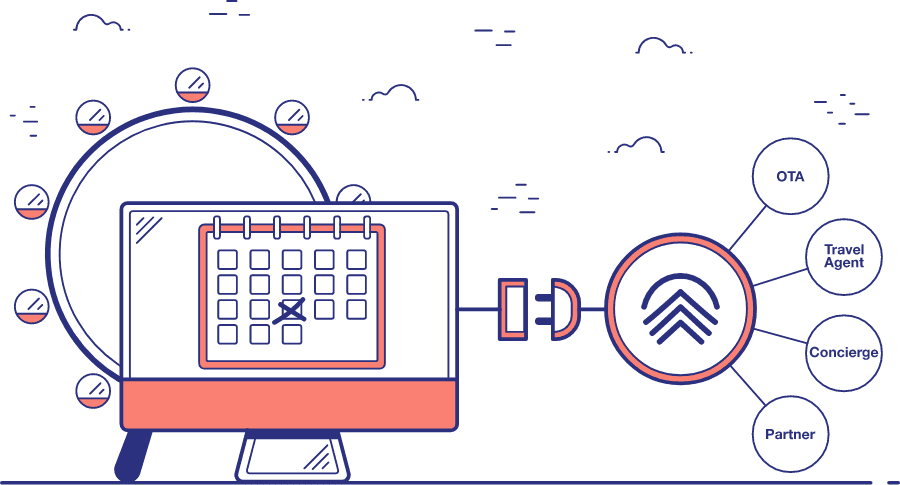 Is manually updating all the ticket inventory and prices for your resellers a hassle you would rather avoid?

You need Redeam's Channel Manager!  It allows you to easily manage all of your resellers, including Reserve with Google, from one central online platform.  Channel Manager puts YOU in the driver's seat with more control, more data, and powerful real-time connectivity.
Don't wait to get recovery ready.  Get centralized today!
Go to www.redeam.com/attractionproscm to learn more now.
---
Ted Molter has spent over 30 years utilizing his public relations (PR) and marketing skills in the attractions industry to advance the conservation goals of zoos, aquariums, and other animal-focused experiences.  Ted has a deep love for animals and has enjoyed a long career at SeaWorld Ohio and the San Diego Zoo Wildlife Alliance.  Most recently, he was the Chief Marketing Officer (CMO) at the San Diego Zoo.  Even in his retirement, Ted is helping to further conservation efforts.  At the same time, Ted emphasizes practical skills of utilizing effective marketing and offering outstanding customer service to fund these efforts.
Ted grew up in northeast Ohio.  He loved animals and dreamed of pursuing a career in marine sciences despite living in the middle of the United States.  Ted would often visit zoos, aquariums, and theme parks in order to interact with animals.  When he was six or seven years old, Ted's dad drove them to the airport to watch animals be unloaded from planes and transported to the new SeaWorld Ohio park.  This vivid childhood memory would stick with Ted throughout his life.  One of Ted's first jobs was taking care of fish in a pet store.  He'd later get a summer job working as a parking attendant, or "vehicle placement engineer" as Ted called it, at SeaWorld Ohio while attending Kent State University.  Over the next decade or so, he found opportunities to work hands-on with animals before transitioning into a role with the PR department.  Then, Ted transitioned to the San Diego Zoo where he would spend over 20 years in the PR and marketing departments, helping to advance San Diego Zoo's fight to end extinction.
Ted learned many of his practical, interpersonal, and business skills from his entrepreneurial father who ran a retail carpet store.  Ted's father taught him the importance of advertising, often reinforcing his belief that it was essential that 10% of all spending be used to reach new and existing customers.  Additionally, Ted learned a lot by watching how his father interacted with people at different levels within his business.  He treated everyone, from managers to janitors, with respect and with an understanding of the importance that they each played to the business' overall success.  Ted would take this lesson with him when he became a people leader.  He loved building up and nurturing his teams while providing them with the platform and resources they needed to achieve their goals and further their mission.
Ted is a firm believer in the shared health of our planet and believes that, as a living thing, Earth needs to be cared for and nurtured.  "One planet.  One world.  One health."  When asked what we can do to make a difference, Ted offered numerous ideas, with many centering around the idea of using and consuming less.  He encouraged shopping in ways that require less packaging, such as going to stores and buying things from farmers' markets.  He also talked about the benefit of eating less meat.  Another example Ted brought up that people may have noticed while on vacation is the request to hang up their towels in their hotel rooms.  This allows the hotel to run fewer unnecessary loads of laundry, which lowers their water and energy consumption.  Ted also talked about harder needs that will require coordinated efforts between ecological and conservation groups, such as the huge biological and economical benefit of preserving and restoring coral reefs.  Humans have become the dominant species on Earth, and unfortunately, not in a positive way.  It is important that we notice what is happening and care to make a change.  Ted emphasized the importance of choosing even small changes that we can stick with in order to start making a difference.  Ted went on to discuss the incredibly important role that zoos and aquariums play in conservation.  The zoos and aquariums themselves are an opportunity to teach people about biodiversity and how we impact it, but they also do so much more in the background to rehabilitate animals, keep populations healthy and diverse with breeding programs, and work to protect as many animal habitats as possible.
When preparing for the centennial celebration of the San Diego Zoo, Thinkwell Group introduced Ted and his team to the term "emotional souvenir."  Emotional souvenirs are memories and shared experiences that we share with family and friends.  They leave an impression on us and stick with us throughout our lives.  The vivid memory that Ted has of him and his father watching the animals being unloaded from planes at the airport is an emotional souvenir that has had a significant impact on his life.  All attractions and their employees have the opportunity to provide and enhance these emotional souvenirs for their guests.  These sorts of things can turn a one-time visitor into a repeat customer and a long-time advocate for your brand.  
Though Ted has retired from his role as CMO at the San Diego Zoo, he's continued to stay involved with the attractions industry.  He's a long-time IAAPA member, has acted as a board member, and also contributed to education and certification initiatives.  Additionally, Ted is keeping busy with Digital Performance Group (DPG), a company that uses data analysis to understand how guests interact with attractions they visit and offers suggestions on marketing campaigns to increase visitation.  Ted noted that as pent-up demand caused by the COVID-19 pandemic wains, having a strategy for finding new customers and delighting them will become even more important.
If you'd like to contact Ted with regards to DPG marketing assistance, you can reach him at ted@dpgads or on their website.  For other inquiries, you can reach Ted at ted.molter@icloud.com.
To connect with AttractionPros: attractionpros@gmail.com
---
For audio only, listen here:
Podcast: Play in new window | Download