Episode 193 – Ryan Stana talks about return on experience, path to success and disrupting theme park staffing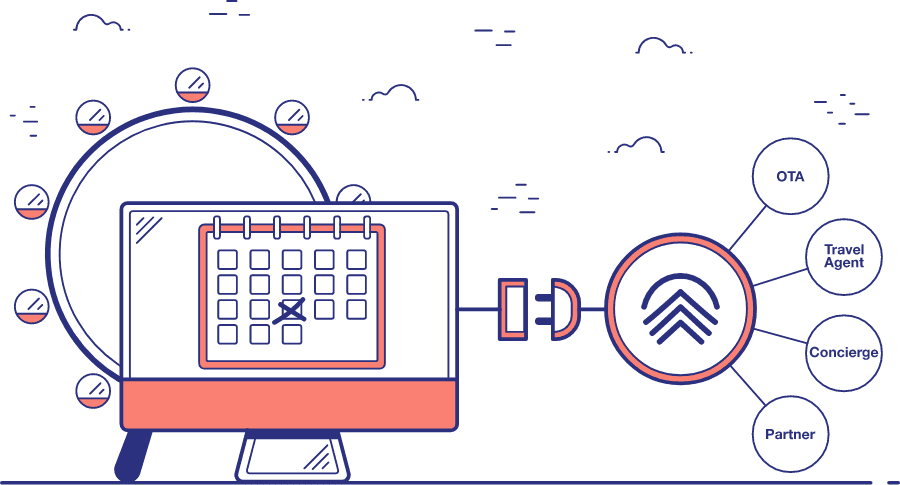 Is manually updating all the ticket inventory and prices for your resellers a hassle you would rather avoid?

You need Redeam's Channel Manager!  It allows you to easily manage all of your resellers, including Reserve with Google, from one central online platform.  Channel Manager puts YOU in the driver's seat with more control, more data, and powerful real-time connectivity.
Don't wait to get recovery ready.  Get centralized today!
Go to www.redeam.com/attractionproscm to learn more now.
---
Ryan Stana is the Founder and CEO of RWS Entertainment Group, a live entertainment production company across many different platforms and sectors, ranging from touring attractions and Broadway shows to corporate functions and the hospitality industry.  Ryan grew up as an only child in a small town outside of Pittsburg, PA.  He learned his "no fear" mentality from his two entrepreneurial parents.  This would give him the courage to open his own company in 2003.  
Ryan loved performing as he grew up, and he also loved handling the logistics and organizational aspects of performances.  When he was 17, Ryan got a gig with an entertainment company in Pittsburg to organize, write, and choreograph a corporate event.  This opportunity really helped him solidify his love for the entertainment industry.  Later, Ryan would go on to become an associate producer for an entertainment company.  While he absolutely loved the creative aspects of the job, he found himself frustrated with the company's seeming lack of financial sense.  This inspired Ryan to quit and form his own company, RWS Entertainment Group.  Ryan would e-mail his previous clients, saying he worked for this new group, without admitting he was the owner yet, since he was still very young and worried that he lacked credibility as an owner.  It wouldn't take long for RWS Entertainment to grow into an impressively large company that Ryan was happy to claim ownership of as its Founder and CEO.  (As a side note, Ryan emphasized the importance of having your employees sign non-compete agreements to prevent this exact scenario.)
When asked if he had advice for people interested in starting their own business, Ryan admits that he would never be able to start a business now that he is in his 40s.  When he was in his 20s, he was ready to work around the clock.  Though, that seems to still be very true today as well.  Ryan did say that a business owner needs to be prepared to experience the lowest lows that anyone can experience.  However, he also went on to say that business owners will be rewarded with the highest highs as well.  That sort of experience may not be for everyone, but Ryan absolutely loves his business.
Ryan has been very successful at sustaining and even growing his business during times that are challenging for the entertainment industry.  In 2008, when the United States was experiencing a severe recession, RWS had its largest growth of about 220%.  During this time of economic hardship, RWS's value became even more evident.  Instead of a theme park hiring several individual actors and paying a company to come up with a new show, they could utilize the one-stop-shop solution that RWS Entertainment offers.  RWS would audition and select a single group of entertainers who could, for example, perform six different shows with six different themes or IPs represented.  This was extremely valuable to theme parks and took a lot of the responsibility off of the park's shoulders, allowing them to streamline and focus their attention on maximizing their guest experience offerings and profit.
Understandably, the COVID-19 pandemic was tougher to navigate, especially when many of the shows, tours, and other entertainment offerings RWS supported were forced to completely suspend operation, bringing in no money for months.  Navigating the pandemic as RWS's CEO has been incredibly challenging for Ryan, but he also emphasized the importance of stepping up and being a true leader during these uncertain times.  When asked about some of his key initiatives during the pandemic, Ryan shared his four key values for running his business during the pandemic.  The first is that employee safety comes first.  Secondly, Ryan makes it his mission to over-communicate with his employees and his clients.  Third is the importance of being innovative, and fourth is Ryan's desire to lead his company with strong actions.
One of the strong, innovative actions Ryan took was creating RWS Staffing.  RWS Staffing addresses the seasonal employee shortages that theme parks have been facing during the pandemic.  RWS holds casting calls in over 100 cities around the world each year, and of the 20,000 people who addition, only about 5,000 people are hired for roles.  RWS Staffing goes back to the list of talented entertainers that weren't offered roles and offers them a frontline, guest-facing role at theme parks.  These new employees, who have an entertainment background, have raised the parks' guest experience scores dramatically, which often leads to increased revenue in both the near- and long-term.  For high-achieving employees in this program, the performers are offered a private audition with agents and have the opportunity to move on to the next stage in their performance careers.  This is just one of the many ways that Ryan and his companies are having a positive impact on the themed entertainment industry during these challenging times.
During his career so far, Ryan has earned an Emmy, a Brass Ring, and a Golden Ticket.  When asked which of the rewards was most exciting to him, Ryan stated that they all are very special.  He spoke fondly of the first Brass Ring award he received for working on a main stage show for Santa's Village in Jefferson, New Hampshire.  He said that thinking back to the excited looks on the park's owners' faces when they found out that they had won still gives Ryan chills to this day.  Ryan also spoke fondly of receiving the Golden Ticket award for Supplier of the Year.  That win had been the first time that an entertainment firm had ever taken home that title.  Ryan added that he hopes that one day the Brass Ring and Golden Ticket awards will be just as prestigious as an Emmy because they deserve to be.
If you'd like to get in contact with Ryan, you can contact him through his companies' websites, experiencerws.com or bindercasting.com, or contact him directly on Facebook, LinkedIn, or Instagram.
To connect with AttractionPros: attractionpros@gmail.com
---
For audio only, listen here:
Podcast: Play in new window | Download