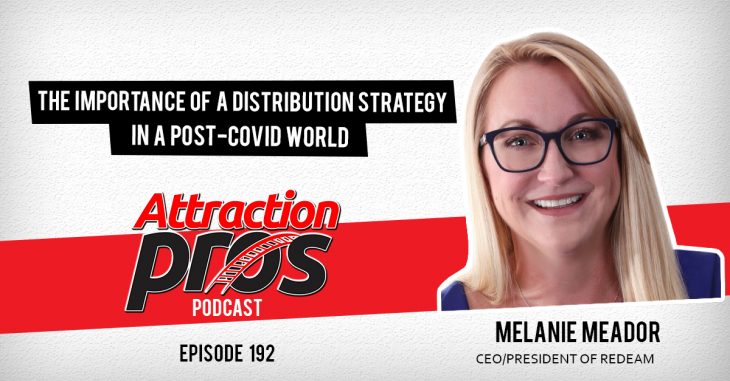 Episode 192 – Melanie Meador talks about the importance of a distribution strategy in a post-COVID world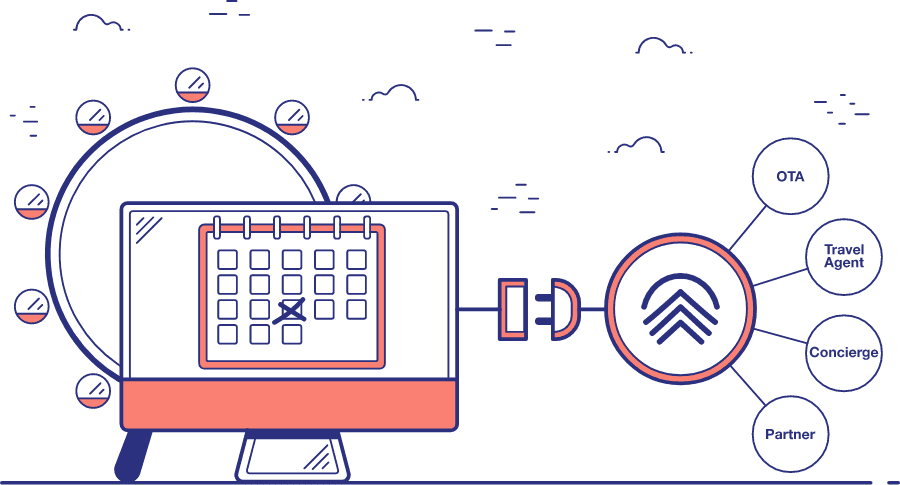 Is manually updating all the ticket inventory and prices for your resellers a hassle you would rather avoid?

You need Redeam's Channel Manager! It allows you to easily manage all of your resellers, including Reserve with Google, from one central online platform. Channel Manager puts YOU in the driver's seat with more control, more data, and powerful real-time connectivity.
Don't wait to get recovery ready.  Get centralized today!
Go to www.redeam.com/attractionproscm to learn more now.
---
Melanie Meador, CEO of Redeam, has over 25 years of experience in attractions industries. She started in hospitality. Then, she began working in the online travel sector at Orbitz Worldwide, where she played a part in transitioning hotels from a largely offline, manual industry to a highly digital, online ecosystem. She then spent over six years in fintech, which is the intersection of finance and technology, at Bankrate. She also has run a humanitarian non-profit foundation with her husband. The travel industry is Melanie's passion, and she would make her return to it by joining Redeam as CEO.
When people go on vacation with their friends and family, they want the process to be easy and seamless so they can focus on enjoying the experience. Many aspects of the travel industry have made their products and services easy to find, buy, and start enjoying or using immediately. For example, airlines utilize mobile boarding passes and kiosks to make checking in for a flight as convenient as possible. Similarly, hotels utilize online bookings and mobile phones as keys to allow guests the ability to head straight to their room whenever you arrive. Unfortunately, the attractions industry has been a little slower to adopt these conveniences than the rest of the hospitality industry. Melanie is helping to modernize and digitize the attractions industry to help improve the guest experience.
Redeam offers a variety of products and services that aim to increase efficiency for attractions operators, ticket resellers and vendors, and guests. Redeam began as a voucher processing platform. Before its introduction, attractions ticketing was largely a manual process, especially if a guest purchased a ticket from a reseller or distributor. Melanie shared a personal story that proved to her that a change was necessary for the attractions industry. While on a trip with her husband in Kyoto, she purchased tickets for a rickshaw tour. After the purchase, she received instructions saying that she needed to print out the voucher and take that voucher to the attraction's ticketing center. However, she was staying at an Airbnb with no way to print it out, but she figured that the attraction could look up her reservation using the information she had on her phone or some identification. However, when she made it to the rickshaw tour's ticketing center, her reservation wasn't recognized or in the system at all. They needed that physical print-out to be able to move forward. Not only was it disappointing that the experience that Melanie had already paid for couldn't be honored, the episode highlighted how clunky and inefficient many ticketing experiences are within the attractions industry.
Originally, Redeam aimed to tackle the voucher distribution problem by offering a service that added barcodes to tickets that guests purchased from redistributors. This would allow a guest to take that voucher to the attraction's ticketing booth, have the voucher scanned, all of their data would be transferred to the attraction, and then the ticket could be given to the guest. However, while this did add some efficiency to the process, it still wasn't addressing the root cause of the issue.
Melanie and the team at Redeam took things a step further by creating a channel management system for attractions and distributors. Redeam's system seamlessly connects attractions and ticket resellers. An attraction might, for example, use this platform to offer special promotions through a specific store or shuffle around allotment in order to ensure that their entertainment offering is as close to capacity as possible. Before Redeam's platform, that ticket allocation and price management was a slow, manual process, but now, the employees who had been manually handling this data entry are free to provide better guest service in other ways while the system takes care of all the behind-the-scenes ticketing details.
Melanie emphasized the fact that we live in an "instant gratification world" and that attraction guests are demanding a more streamlined customer journey. If guests become frustrated just trying to buy a ticket, they might give up and choose a different experience. It's important to make sure guests can find you, purchase your tickets, and get into your attraction or experience as quickly and easily as possible. This leads to happier guests which likely will lead to increased revenue or repeat business.
While the trend to increase efficiency through digitization and vertical integration was in-process, the Covid-19 pandemic expedited the rollout and adoption of these sorts of changes. One reason was that the pandemic led to a need to minimize physical touchpoints between guests and employees. By relying on digital tickets and fewer intermediary transactions, both guest and employee safety could be increased. Furthermore, with the negative financial impacts of the pandemic on the attractions industry, it became more important than ever for operators to increase their efficiency in order to maximize their revenue potential.
Melanie emphasized that the attractions industry will recover, as it has from previous medical crises and negative global events, but that it might look a little different on the other side. One of the changes that Melanie is noticing as we begin to emerge from the pandemic and see travel recover is a greater desire for local, domestic travel. Because of the travel restrictions, especially international ones, families have had to look towards neighboring areas to find safe, enjoyable experiences, and many have realized that there are many great attractions right in their own backyards. Additionally, family and friends seem to be taking more frequent, shorter trips to a variety of domestic locations instead of, for example, a single multiweek trip to an international location. The hospitality industry has embraced this change and even edited some of their marketing strategies to focus more on local travelers and less on international travelers. Of course, both will still be important post-Covid.
To contact Melanie or learn more about Redeam, you can send a message to sales@redeam.com or visit www.redeam.com/attractionproscm.
To connect with AttractionPros: Attractionpros@gmail.com
---
For audio only, click here:
Podcast: Play in new window | Download