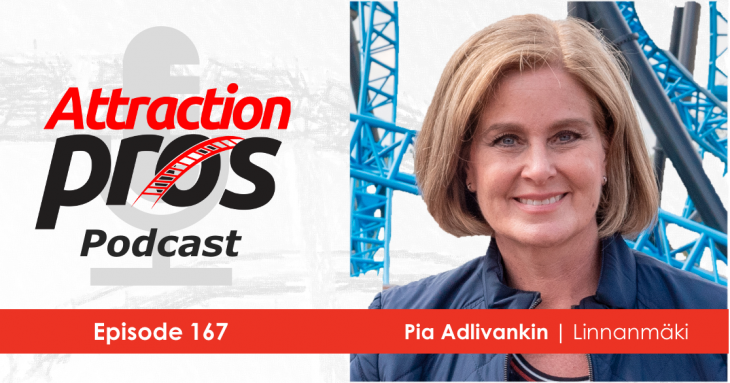 AP Podcast – Episode 167: Pia Adlivanken talks about filling big shoes and why not everyone is cut out to be a funmaster
Pia Adlivanken is CEO of Linnanmäki Amusement Park in Helsinki, Finland where she embodies and embraces a people-first culture.
In this episode, we discuss Pia's background and how that inspired her outlook regarding employees as well as the practical things she does to foster trust and communication. She is a firm believer that not everyone is a "funmaster" and that you have to cultivate an environment where people can use their natural talents.
For more information or to connect with Pia:
If you have a topic you would like us to cover or know a guest we should feature, let us know! attractionpros@gmail.com
For more on Josh and BackLooper:
For more on Matt and Performance Optimist Consulting:
https://www.performanceoptimist.com/
Open this page in your browser
#weareallAttractionPros
---
For audio only, listen here:
Podcast: Play in new window | Download