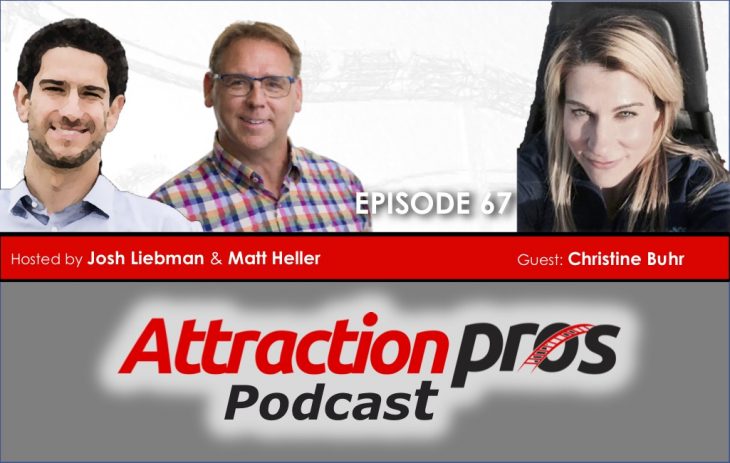 AP Podcast – Episode 67: Christine Buhr talks about adult birthday parties, treating your employees as leaders, and eating your own dog food
Christine Buhr is the Founder and President of Shakers Fun Centre in Calgary, Canada. In this episode, she shares her philosophies on employee training and mentoring, responsible ways to serve alcohol in your center and when to trust the data or go with your gut.
Before opening Shaker's Fun Centre, Christine Buhr had no experience in the attractions industry, nor was she a consumer of the product. By identifying a gap in the marketplace in the Calgary region, Christine's drive for entrepreneurship led to opening a go-kart track on 7 acres of land. 13 years later, Shaker's is a full FEC and widely acknowledged as one of the top family attractions in Calgary.
Christine shares her strategy on how treating your employees as leaders gives them a sense of empowerment and accountability that ultimately results in the ideal guest experience. Additionally, Christine discusses why Shaker's group events expand beyond the traditional demographics of children's birthday parties, and how to carefully walk the line to serve all demographics evenly.
To contact Christine directly: christine@shakerscalgary.com
Podcast: Play in new window | Download