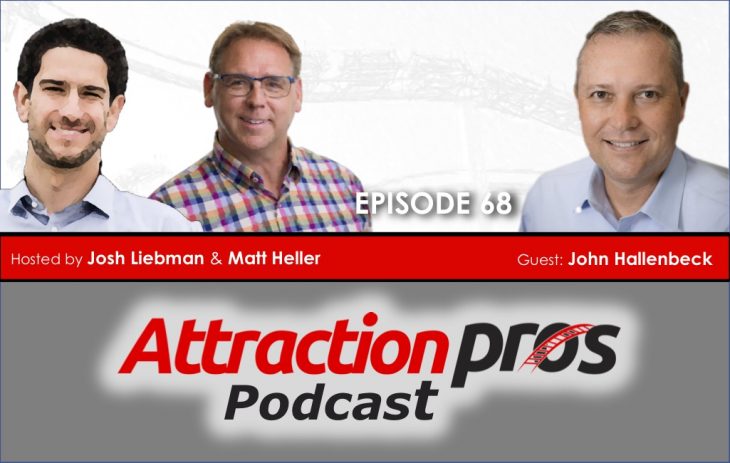 AP Podcast – Episode 68: John Hallenbeck of IAAPA talks about technology, change, and the ABC's of bringing teams together!
John Hallenbeck is the VP of North American Operations for IAAPA (International Association of Amusement Parks and Attractions). His job is to ensure members get connected with the right people and resources so the entire industry can grow. In this episode, John talks about his extensive history in the industry, what it takes to bring teams together, and his philosophy on accepting opportunities.
John started his career in the attractions industry at Universal Studios Florida in 1992, working as a front-line admissions attendant. Today, John is the VP of North America for IAAPA, the leading association for the global attractions industry with over 6,000 members worldwide. Between 1992 and 2018, John's career took him on a global journey where he opened Universal Studios Japan & Singapore, along with Dubai Parks & Resorts.
Upon returning to the United States, John joined the team with Hershey Entertainment until accepting his current role with IAAPA. In that time, John has extensive experience in opening new major theme parks and resorts, aligning leadership teams to ensure a unified strategy, and has a unique perspective on technology's influence on the attractions industry through his global lens. John offers amazing advice on successfully building a career in the industry.
Podcast: Play in new window | Download