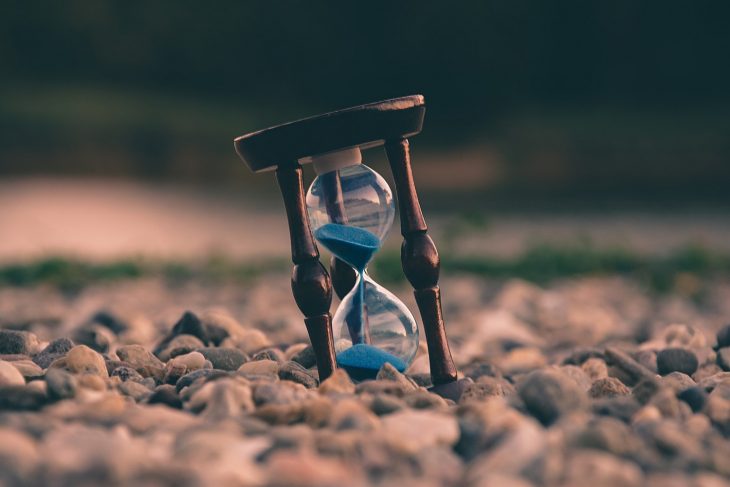 Time Management Tips For Leaders BY Leaders
If you have ever struggled with managing your time and actions as a leader, don't feel bad.  Everyone has a tale or seven about how time has gotten away from them or how they haven't been as productive as they would like to be.
Which is why time management should be at the forefront of every leaders' agenda.
Especially for new leaders…  learning to manage a whole new set of peers, tasks, responsibilities and employees can just about break most humans.  That's why when I came across the following advice, I knew that it HAD to be shared!
These time management tips come from two experienced attractions leaders, Meghan Milliken (left) who is a Creative Intern at Herschend Family Entertainment, and Brittany Arndt (right), who is an Operations Leader at Walt Disney World.
I had reached out to Meghan for some help on an IAAPA eLearning course I am working on, and she enlisted the help of her roommate, Brittany.  I was looking for three major time management challenges that new supervisors face.
Here is what they said. You can take their advice to the bank!
Time Management Challenges
Don't wear yourself out: when you're a new manager, this may seem like the time to prove your worth – and what better way is there to show you've done that than with working extra hours? What most people don't realize is that the extra hoursput in today, will only lead to a lack of energy tomorrow. It's not just understanding that balance, but its also understanding you shouldn't have to prove your worth ethic through self-exhaustion.
Finding the right time to get to know your team – Respect is a two way street and one-on-one conversations with your team can help, but having to leave for something time sensitive or "more important" can be an issue. At the end of the day, projects like making a bulletin board doesn't gain your teams TRUST, but talking to them and getting to know them will. Projects may look good on paper, but this is about learning to spend time on something much less tangible, but FAR more impactful on the people you're leading. After all workplace relationships are the foundation on which your team stands.
Setting aside time to talk to your leader/boss – This one is especially tricky for NEW leaders with a boss they've never worked with before. It can be intimidating to approach them so many people don't until they need help. This is the point of no return. Where the boss is left to imagine what it is you've actually been doing since you started. Instead of reaching this point, take a head start in requesting scheduled meetings with them. Taking the time to talk on a regular basis allows new leaders to learn their boss' expectations and allows their bosses to offer advice as they pave their new path of leadership.
Some of this may actually sound counter-intuitive, and that's what I really like about it!  If we only let our intuition drive us, we may never get out of our own way.
The first item on Meghan and Brittany's list takes patience.  New leaders may not know it yet, but they are in a marathon, not a sprint. Conserving your energy is the only way to survive the long haul. It's like Lao Tzu said…
Item 2 to me is about where you choose to spend (or invest) your time.  For new leaders, it can be easy to hide behind projects that take time, but offer little in terms building true rapport with your team.  If you look at time as an investment, you can also then look at the ROI (return on investment). "What will this activity do for me, the team or the organization in the long run?"
And how about that last one… are they really saying that in order to save time you have to spend more time?  Well, yes.  But spend it more wisely.  Spend it being proactive rather than reactive. Spend it building something, not putting out fires.
I can't thank Meghan and Brittany enough for this incredible insight!  If you have time management tips that would help other leaders, feel free to put them in the comments or email them to me here.  Happy to pass them along!
Matt Heller
Distinguished author, speaker, and industry veteran Matt Heller can sum up what he does in three simple words: Helping Leaders Lead.  Matt's firm, Performance Optimist Consulting, has worked with some of the largest attraction operators in the United States, including Six Flags, Cedar Fair, Universal Studios, Apex Parks Group, and Herschend Family Entertainment, along with countless other parks, zoos, museums, and aquariums.  Matt focuses on leadership development, guest service training, eliminating employee burnout, and reducing turnover.