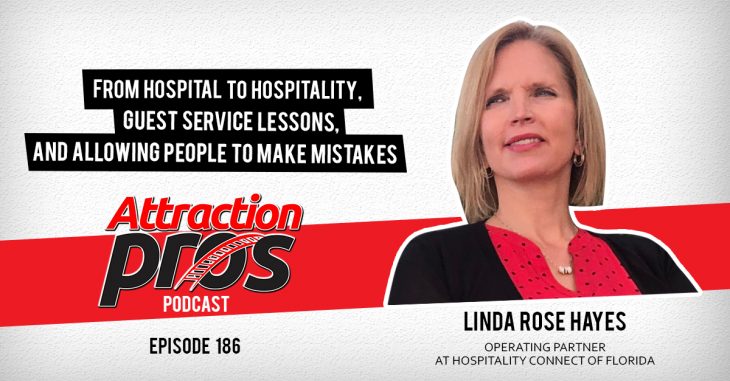 Episode 186 – Linda Rose Hayes talks hospitality, guest service lessons and allowing people to make mistakes
Linda Rose Hayes serves as Operating Partner at Hospitality Connect of Florida. They generate best-fit concierge service, activity ticketing, housekeeping, maintenance, vacation marketers, and transportation providers for hoteliers and management companies in Orlando, Florida.
In addition to all that, both Josh and Matt had the pleasure of working with Linda while they all worked at Universal Orlando Resort. In fact, Linda was Josh's manager and in this episode, we get a glimpse of what a young Josh Liebman was like as an employee!
Linda also talks about her guest service and leadership philosophies (get ready to take notes), the relationship between hospitals and hospitality and why it's so important to let your employees make mistakes.
For more on Hospitality Connect: https://hospitalityconnectflorida.com/
To connect with AttractionPros: attractionpros@gmail.com
#weareallattractionpros
---
For audio only, click here:
Podcast: Play in new window | Download