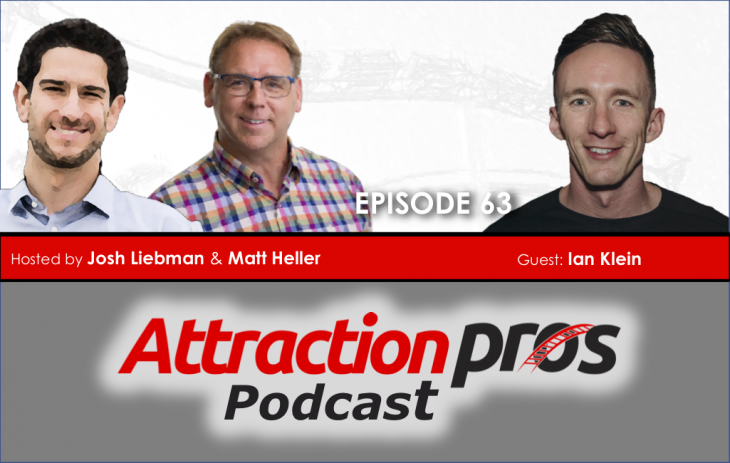 AP Podcast – Episode 63: Ian Klein spins a yarn about IP's, storytelling and expanding the narrative
Ian Klein is Founder and Creative Director with Vizir Productions, a Los Angeles based creative consultancy devoted to crafting meaningful, story-driven experiences. Vizir Productions helps bridge the gap between intellectual property and immersive attraction experiences.
In this episode, Ian Klein talks about his background in narrative development, and how he helps intellectual property holders translate stories into experiences for theme parks and immersive attractions. Ian tells us how important it is to immerse attraction guests into a story, and how storytellers must "stay authentic to the fiction" in order to maintain continuity of the narrative, while keeping the "4 quadrants" in mind.
When it comes to the most effective ways for attractions to implement intellectual property into their experience, Ian discusses 5 keys to great IP implementation. This includes giving guests a role to ensure active participation, stimulate all of the senses to be truly immersive, extend the narrative beyond film or television, provide year-round engagement (not just surrounding a film's release), and promote new content as it develops.
Podcast: Play in new window | Download