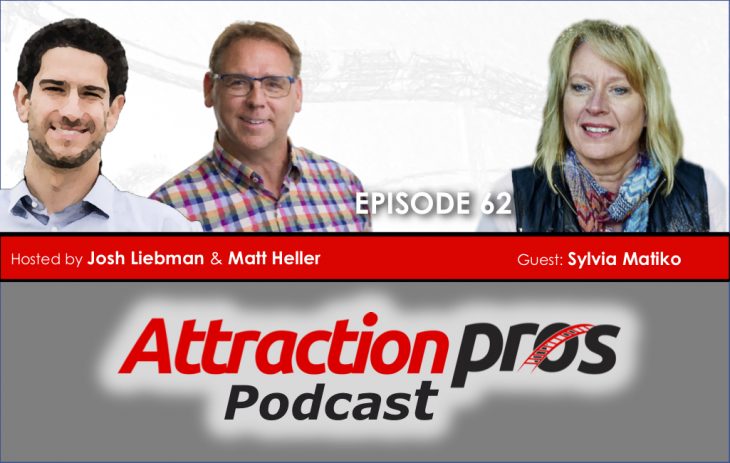 AP Podcast Episode 62: Sylvia Matiko talks about non-profits vs for-profits, guest vs visitor and a place called Timbalaya
Sylvia Matiko is the co-founder of A Different View, a management consultancy focused on helping improve the visitor experience at museums, cultural centers, aquariums, etc. She is also the Guardian of the Locket at Timbalaya, a new, innovative play environment for children.
A Different View helps attractions (both commercial and non-profit/cultural attractions) align their mission, vision, and values with delivering the most ideal visitor experience. Sylvia talks about peeling back the onion to learn more about who your guests are (or visitors, depending on the terminology you use) and if the values of the company are being "behaviorized" by all members of the organization.
In non-profit organizations, there is occasionally a misalignment of "mission and margin," which can be a detriment to the success of the organization. Sylvia talks about how cultural attractions can better align their revenue with the mission to ensure success. Additionally, Sylvia is a key member of an exciting new project called "Timbalaya," making its debut in Kuwait in late 2019 or early 2020.
"If you love what you do, the money will follow."
AttractionPros LIVE tickets are still available!
Will you be in Orlando on Wednesday, November 14th during the IAAPA expo? Come join us for an exciting night of networking and discussing some of the most important best practices facing our industry! This event will be recorded and used for a future podcast episode, so come prepared to share! A free networking reception will be held immediately following the recording.
Podcast: Play in new window | Download