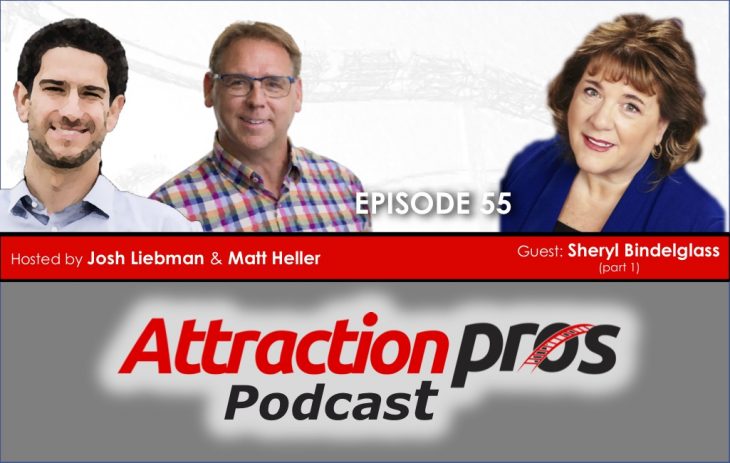 AP Podcast – Episode 55: Part 1 – Time to book more groups with Sheryl Bindelglass
Part 1
Sheryl Bindelglass (@SherylGolf) started learning how to sell when she set up a soft-pretzel operation in her father's pharmacy. Today, Sheryl is a prominent leader in the Family Entertainment Center industry, where she helps her clients grow their revenue, book more groups, and develop personal relationships with their clients that go far beyond the transaction.
In these episodes, Sheryl discusses the early days of her career (and makes us guess her first job out of college), and takes us on a fascinating journey that led her into operating a successful entertainment center, and resulted in starting a firm to have a wider positive impact on the entire industry.
We discuss how the front line should have influence in making strategic decisions, how everyone has a salesperson in them, and that you can only sell something that you believe in. Sheryl talks about how every staff member should be well versed in group sales, even if it is not their direct job.
"My philosophy is that the more people we can get into this industry, the more fun people will have."
Podcast: Play in new window | Download