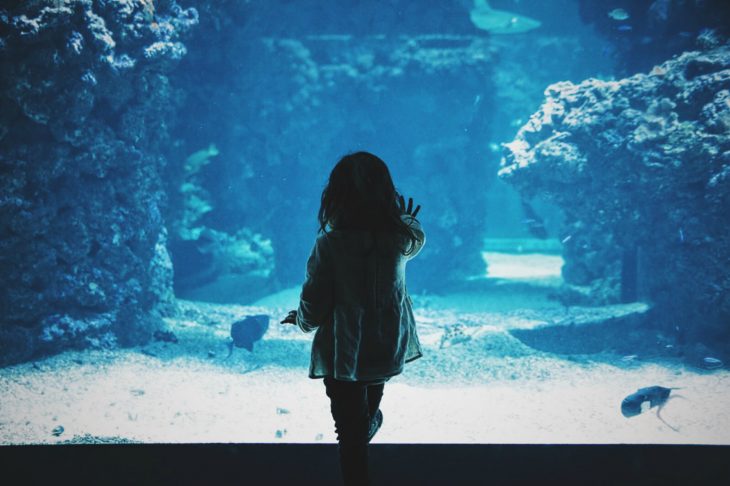 They Had a Great Time, but They Won't be Back. Why?
I recently was reading through a client's TripAdvisor page to determine opportunities for improvement in the guest experience, based on what's being shared online.  I came across a peculiar review that stuck out at me.  The review was very positive.  It was a glowing review of the attraction and was a strong recommendation for readers to visit.  It went into great detail about multiple aspects of their visit, sharing how much they enjoyed this specific attraction.  Then it had a twist ending: the guest wrote, "Having said that, we have no need to return."
What?  Why?
The guest had an excellent experience, one so good that they felt the need to exert their own energy into suggesting that prospective guests visit, but they themselves will no longer visit.  This only happens when a guest feels that they have exhausted their options, and maxed out all of the attraction's offerings, that they feel satiated.  If your attraction was a meal then they would feel full.  The question then becomes, how do you keep your guests hungry?  What can you do to ensure that every guest leaving your attraction does so with a strong desire to return?
Here are a few of the ways I recommend planting the seed for the next visit and tell the guest what they COULDN'T do on their current visit.  Feel free to interpret them based on your specific attraction type and characteristics, and act accordingly:
Seasonal Events.  No matter what season you're in right now, you can always tell the guest what the next season will bring.  If it's spring, tell them about a summer promotion, warm weather attraction, or concert series that doesn't apply to guests visiting in the spring.  Halloween events can be promoted starting in mid-Summer before your guests have even bought school supplies.  And in the fall, showing pictures of your attraction covered in Christmas lights and snow tells them that you provide a very different experience in the winter.
Upcoming Attractions or Exhibits.  I give the Orlando theme parks credit for this.  If there's a new attraction that's under construction or recently announced, you will be faced with an advertisement for it as you're leaving the park.  Do you have something coming up in the future that can't be experienced today?  Tell your guests at the point of departure that they're not done, even if they feel they had the full experience on that visit.  Tell them what's going to be different on their next visit.
Active Participation.  At a miniature golf course I know of, as you're walking off the course, the attendant asks, "How did you all do?  Who won?"  Then, after assessing the answers, the attendant says, "Well, you need to improve your score next time.  Better come back soon."  The guest is an active participant in this case.  How can you "gamify" your guest experience to create a competitive edge, requiring the guest to come back to improve their own experience, and bring others with them?
Don't let your guests think they've experienced all that there is.  Let them know that they should come back, because their next visit will be different.
Josh Liebman
Josh Liebman specializes in guest experience within attractions, tourism, and hospitality, including service standards, complaint resolution, and driving guest loyalty. Josh is a serial entrepreneur, podcaster, consultant, and speaker. Josh has worked for some of the top attraction operators in the world, including, but not limited to Walt Disney World, Universal Orlando, Merlin Entertainments, and Cedar Fair. Josh has been integral to the openings of multiple attractions in various leadership capacities. Additionally, Josh has consulted for many of the world's leading hospitality brands, including Ritz Carlton, Four Seasons, Waldorf Astoria, and many more. Josh is Co-Host of the AttractionPros Podcast, which brings the audience into the room with the top leaders, executives, and influencers in the attractions industry.