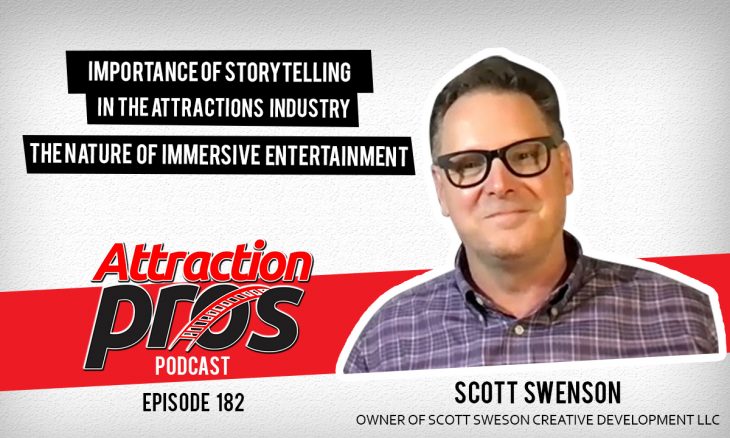 Episode 182: Scott Swenson talks about immersion, storytelling, and what Josh needs to be a voice over actor
Scott Swenson is the Owner/Creative Director at Scott Swenson Creative Development LLC. For over 30 years, Scott has been bringing stories to life as a Producer, Director, Writer and Performer. His work in Theme Park, Consumer Events, Live Theater and Television has given him a broad spectrum of experiences. After over 20 years working with SeaWorld Parks and Entertainment, Scott has formed Scott Swenson Creative Development LLC to provide entertainment and development consultation for clients around the world.
In this exuberant conversation, Scott reveals what it takes to be a great haunter, why story is critical to drive the guest experience and "guardrails" one needs to remain on an authentic path.
For more info on Scott and his projects: http://scottswenson.com/
If you have ideas for guests or topics, email: attractionpros@gmail.com
#weareallattractionpros
---
For audio only, listen here:
Podcast: Play in new window | Download