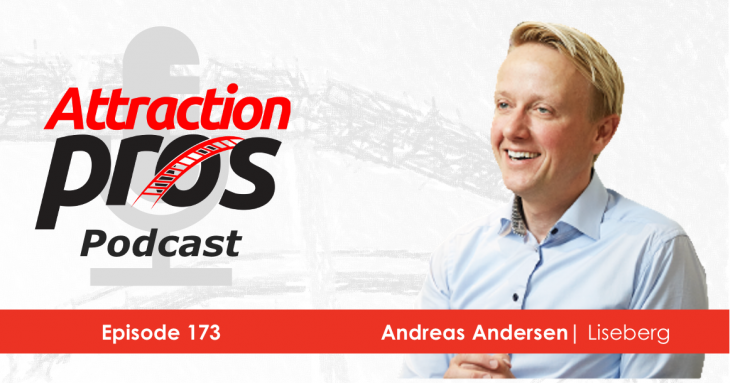 AP Podcast – Episode 173 – Andreas Andersen talks about change, flexibility and looking ahead 30 years
Andreas Andersen is the CEO of Liseberg in Sweden and also a self-proclaimed theme park nerd. This is going to be fun!
In this wide-ranging and inspirational episode, Andreas shares where his love of theme parks comes from and where he sees it taking him into the future. You can't talk about the future without talking about change, and Andreas has some wonderful thoughts on the subject. He also feels that going on thrill rides is good for your health, and we couldn't agree more!
For more on Andreas:
Remember: we want to hear your New Year's Resolution! Leave us a voice message and you may be featured in an upcoming episode of the AttractionPros Podcast!
If you know of someone who would be a great guest on the show, or have an idea fo a topic for us to explore, email attractionpros@gmail.com.
For more on Josh and BackLooper:
For more on Matt and Performance Optimist Consulting:
http://performanceoptimist.com/
#weareallAttractionPros
---
For audio only, listen here:
Podcast: Play in new window | Download