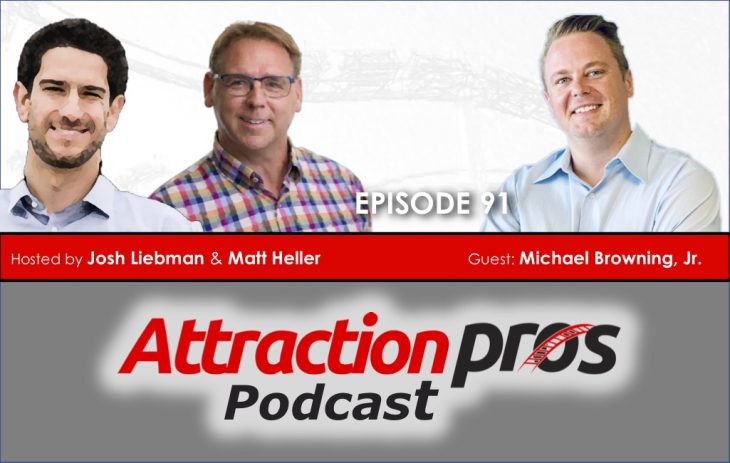 AP Podcast – Episode 91: Michael O. Browning Jr talks about screenless fun, understanding consumers and how he promotes failure
Michael O. Browning Jr. is the Founder and CEO of Urban Air Adventure Parks, which he will tell you are NOT merely trampoline parks. His vision is to create "screenless fun" that you can't buy on Amazon. Michael shares his fascinating story about how he collects and analyzes consumer data to drive smart and strategic growth.
For more on Michael:
Michael O. Browning Jr. on LinkedIn
If you know of a guest you would like us to feature, please let us know!
Josh – josh@backlooper.com
Matt – matt@performanceoptimist.com
This episode is brought to you by FunRating. If you work in any area of the attractions industry, you're probably curious how guests at your attraction perceive critical areas of guest experience. Which facility type provided the best service in 2018? Who really needs to improve their food service? And which attraction saw the highest increase in likelihood to return? These questions, and more, can all be found in the FunRating Report, and this is information that only Amusement Advantage can provide. The FunRating Report can be found at funrating.com, and we have an exclusive offering for AttractionPros listeners. To save 10% off of the one-time purchase of $375, tune into the podcast!
Podcast: Play in new window | Download