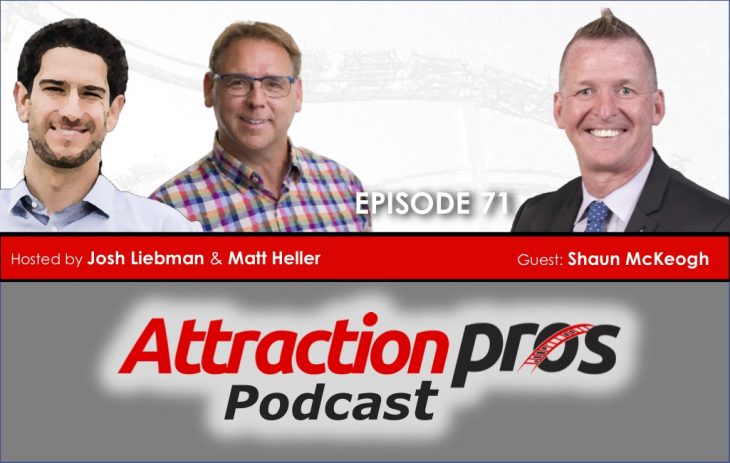 AP Podcast – Episode 71: Shaun McKeogh talks about being a clown, why you shouldn't cut the training budget and the spirit of an organization
Shaun McKeogh is the founder and president of Attractions Academy. His goal is to help attractions find and engage their unique SPIRIT in all they do! In this episode, Shaun also talks about his unlikely start in the attractions industry and the importance of proper training at all levels.
This episode is brought to you by FetchRev. With hundreds of FECs and Attractions across the US and Canada on their platform, FetchRev can increase your foot traffic, book more parties and events, and capture more revenue. FetchRev's software collects your customer contact information and then automatically sends out targeted digital promotions to get them back in the door or through your gates. Their platform can book you up to 50% more birthday parties and even increase your per visit spend through real-time triggered promotions! FetchRev has an exclusive offer for AttractionPros listeners. To learn more about this offer, visit fetchrev.com/attractionpros.
Podcast: Play in new window | Download