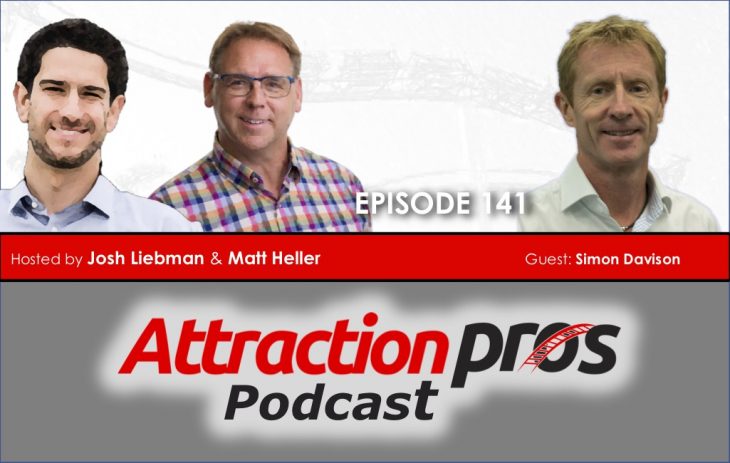 AP Podcast – Episode 141: Simon Davison talks about creating puzzles, franchising, and staying in your lane
Simon Davison is CEO and Founder of Escapology. Based in Orlando, Escapology creates escape games that offer an amazing experience for families, friends, work colleagues or any group of people seeking some challenging fun.
In this fascinating conversation, Simon explains how a self-proclaimed claustrophobic got into the escape room industry, why focusing on what you do well is his go-to business strategy, and the process for creating stories and puzzles that both challenge and entertain.
If you have a question for the mailbag or know of a leader we should highlight on the show, please drop us a line. If you have questions about anything addressed on the show, feel free to reach out anytime!
Josh – josh@backlooper.com
Matt – matt@performanceoptimist.com
Are you looking for ways to lead your team into the "new normal"? Schedule a FREE 30 minute call with Matt Heller to talk about anything you'd like… engaging remote employees, personal leadership struggles or your favorite ice cube recipes! Just having someone to talk to can help you maintain perspective and spur new ideas. To schedule your call, click here. When the time is right and you'd like to dig deeper, you may be interested in a coaching program, online workshop (customizable to you and your team) or a book-club style learning engagement. Learning doesn't have to stop because we are social distancing! Click here for virtual and online learning resources!
---
For audio only, listen here:
Podcast: Play in new window | Download