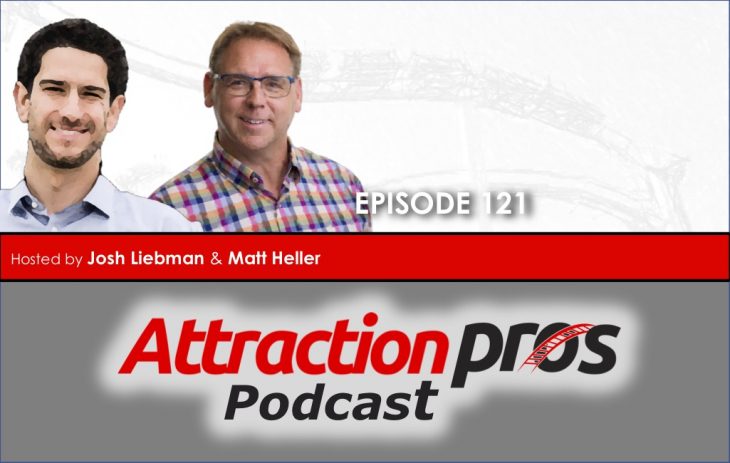 AP Podcast – Episode 121: Matt and Josh devour leftovers from AttractionPros Live at IAAPA
This is the time of year for leftovers – and we have a number of questions left over from our AttractionPros LIVE episode recorded at the IAAPA Expo! So in this episode, Josh and Matt dig into some meaty topics with the help of our listeners. For the first time ever, these questions were posted to social media before the episode was recorded so our listeners could give us their nuggets of wisdom. As we explore the questions, we share what our listeners had to say along with giving our 2 cents.
Here are the business challenges we tackled in this episode:
How to train "confidence"
My boss is unavailable when I need her the most
Interdepartmental service excellence across all guest-facing departments
If you were at AttractionPros LIVE and we didn't get to your question, please let us know and we'll work it in to a future episode!
Many of our listener answers came from members of the private Facebook group: ALL CLEAR! Private Learning Community for Attractions Leaders. If you are not a member of this group, it's free to join and is exclusively for leaders in the attractions industry.
Have a question for the mailbag or know of a guest we should feature? Drop us a line!
Josh – josh@backlooper.com
Matt – matt@performanceoptimist.com
Podcast: Play in new window | Download