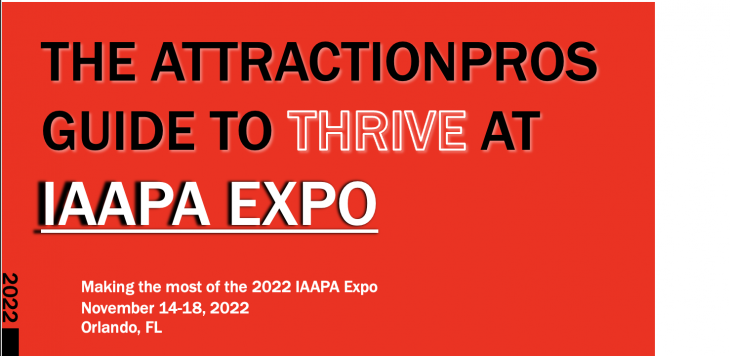 The 2022 IAAPA Expo will be taking place from November 14th-18th at the Orange County Convention Center in Orlando, FL. This is the week where the global attractions industry comes together to network, share new products and ideas, and shape the future of this great industry.
If it's your first time attending, it can be overwhelming. From the sheer size of the trade show floor to the number of education sessions, tours, events, and special functions, it makes sense to have a plan. We have created this short and handy guide to help align your priorities with this year's IAAPA Expo.
Download the guide here ⤵️
While you are planning which sessions you'll attend during the show, mark your calendars for #AttractionProsLIVE! at IAAPA Expo 2022 for a fast-paced collaborative conversation that will be recorded for the AttractionPros Podcast. Check out this video from Matt and Josh:
Full details on the session can be found here.
Want to learn more about IAAPA? Check out our interview with Hal McEvoy, IAAPA's President and CEO: