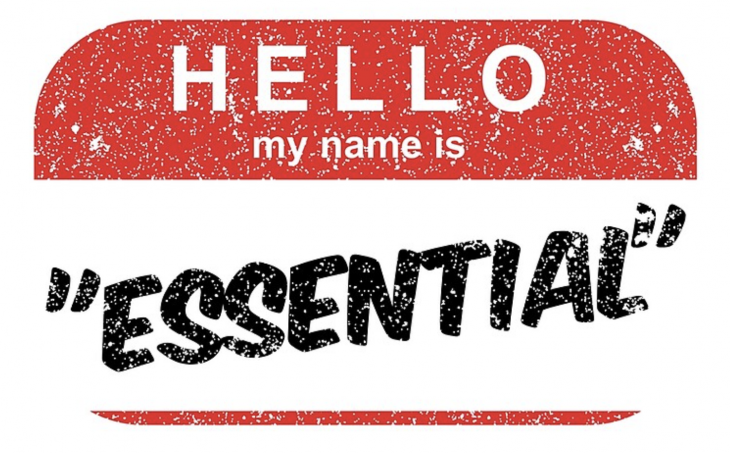 Attractions are Essential
The AttractionPros Podcast has officially reached its 200th episode! To celebrate, we decided to have an episode that invited our audience of fellow attraction professionals to participate in a collaborative conversation. The topic chosen was timely and focused on the resurgence of themed entertainment offerings as vaccinations against COVID-19 climb, infections fall, and restrictions are lifted. While the attractions industry was deemed non-essential by health and government leaders during the hardest moments of the pandemic, attractions will be essential to economic recovery and a return to a sense of normalcy. While some changes are here to stay, there are opportunities for themed entertainment to roar back, and as Johnathan Lee Iverson, the Last Ringmaster of Ringling Bros. Circus, stated, this is a chance for the industry to soar to new heights.
Economic Impact
From an economic recovery standpoint, location-based entertainment is essential for drawing people out of their homes, bringing them out into their communities or new areas, and encouraging spending wherever they may be visiting. Tom Moulton, with the Southern Arizona Attractions Alliance, highlighted that attractions are "destination drivers," bringing money to their communities. This is true whether a family stays close to home or whether they plan an elaborate trip in another state or country. Ike Kwon, with the California Academy of Sciences, expanded upon this economic impact by pointing out the many jobs that are supported by the attractions industry. Ike also pointed out that many attractions are deeply rooted in their communities and even when they faced economic uncertainty due to closures, chose to give back to their communities.
"If you look at Maslow's Hierarchy of Needs, I think public attractions occupies the top three tiers: the need to connect with people, the need to be creative, the need to have culture."
–Ike Kwon, California Academy of Sciences
Community Relations
Giving back to the community that embraces them has always been part of the culture for many themed entertainment venues, and that only increased during the pandemic. Ron Gustafson, with Quassy Amusement Park, discussed how the park had been an essential part of its community for 113 years. They chose to support members of their community by partnering with nonprofits in their area to host food drives and collect donations of personal items. Andreas Andersen, with Liseberg, discussed how integral Liseberg is to the "social and cultural fabric of their community." Theme parks aren't just places with thrill rides, but they also represent gathering places for shared experiences with family, friends, and even new acquaintances.
Lasting Memories
Exciting destinations are the perfect places to make lasting memories with loved ones. Greg Fisher, with TripShock, shared the importance of preserving attractions so that memories can be made for generations to come. Adam Sandy, of Zamperla, pointed out that so many shared experiences happen at theme parks, from first roller coaster rides to first dates. Keith James, from Jack Rouse Associates, pointed out that the emotions, the laughter, the joy, and the relief from stress that attractions provide are essential. Theme parks have often been a respite from the chaos of day-to-day life, but now the guests need them to be a respite from the harsh reality of the pandemic and its related challenges.
"As JRA's founder, Jack Rouse, once stated, 'Every hour of every day, somewhere in the world we're creating a smile, engaging a mind, or touching a heart.'"
–Keith James, Jack Rouse Associates
Providing Escapism
2020 was an incredibly challenging year for everyone, but many are approaching 2021, and especially its second half, with a renewed sense of hope for a return to pre-pandemic normalcy. Matt Eckert, of Holiday World & Splashin' Safari, talked about how exciting it was to be open again and gifting happiness and laughter to their guests. After all, those are gifts everyone truly needs after this past challenging year. Audrey Jowett, from Revolution Adventures, talked about how attractions have an ability to give their guests a perceived sense of normalcy by keeping up their enhanced cleaning and safety standards but drawing less attention to it with signage and announcements. Louis Alfieri, of Raven Sun Creative, pointed out some of the connectivity alternatives that have been utilized throughout the pandemic and the ability to deliver some elements of themed entertainment virtually, but he went on to state that nothing completely replaces the value of real-world destinations.
"If there [were] no attractions [or] if half of them went away tomorrow, where could we go? Where could we have a fulfilling time with our children and our loved ones? So, to me, that's why I think attractions are essential."
–Greg Fisher, TripShock
Connecting through Experiences
Whether they are family entertainment centers, zoos, aquariums, museums, theme parks, or other location-based offerings, attractions offer opportunities to have adventures with our friends and family that turn into life-long memories. Mark Rosenzweig, of 3dx Scenic, stated that the world is an exciting place that should be explored. Brandon Willey, from Hownd, pointed out that "humans crave experiences," whether they are looking to learn something new, "get a dose of adrenaline," or celebrate with loved ones. There are many different reasons for wanting to visit an attraction.
"We need places to celebrate special occasions, release tensions, relax, to explore or learn, seek excitement, have an adventure, or get a dose of adrenaline."
–Brandon Willey, Hownd
Educating through Entertainment
Besides being places that offer a good time, many experiences sneak in educational moments for their guests. Some of the best venues for "edutainment" are zoos, aquariums, and museums. Felicia Cook, with The Dolphin Company, discussed the importance their "nature ambassadors," or the animals in their care, have on the guests that visit. In addition to conducting research and educating the public on the importance of wildlife, attractions like The Dolphin Company contribute directly to the health of Earth's ecosystems by rescuing, rehabilitating, and releasing animals. Jennifer Berthiaume, of Lion Country Safari, discussed the importance of educating the public about conservation by highlighting humanity's connection to wildlife. Jennifer also highlighted a study from the St. Louis Zoo that found that "a visit to the zoo is good for health," physically and mentally.
"A new study shows a visit to the zoo is good for health. I'd say that makes us pretty essential."
–Jennifer Berthiaume, Lion Country Safari
Mental Health Benefits
The pandemic has put an increased amount of strain on many people's mental wellbeing, which has brought greatly-needed attention to the importance of taking care of one's mental health in addition to physical health. Sarah Cole, of Glazer Children's Museum, pointed out that children have been greatly affected by the isolation of the pandemic, causing a mental health crisis in kids. She said that museums and other attractions offer a "space for respite and joy." Marcus Gaines, from Coaster Touring, agreed and stated that the escapism granted through location-based experiences help to promote mental wellness. Paul Griffiths, of Painshill Park Trust, talked about how attractions create spaces for employees and volunteers to escape from loneliness and connect with each other and guests in a meaningful way. He also discussed how connecting with nature through parks and other outdoor venues are opportunities to better our mental and physical well being.
Physical Health Benefits
However, green spaces aren't the only attractions that improve their guests' mental and physical wellbeing. Ryan Borton, of Funovation, discussed how Funovation's offerings, like their laser mazes, challenge players' "brain and brawn." This mental and physical challenge is fun but also rewarding for both mental and physical wellness. Similarly, Luke and Cody Schueler, of Flying Squirrel Sports, talked about the many physical benefits of playing at indoor trampoline parks and similar attractions, such as improving your coordination, practicing your balance skills, and reducing your fatigue. Additionally, these sorts of experiences can increase bonds between family and friends, to the benefit of everyone's mental wellbeing. The opportunity to get out and play at attractions is something that was greatly limited during the worst days of the pandemic, but people are certainly wasting no time getting back to these fun, physical, mentally-freeing activities.
Wide-Ranging Accessibility
Another important aspect of the return to these fun activities and attractions is making sure that they are safe and accessible for all. Bob McCullough, of Morgan's Wonderland, discussed the importance of having accessible options that anyone can enjoy. Morgan's Wonderland was designed to accommodate guests of all ages and abilities and to remove barriers so that anyone attending can have a wonderful experience. Pam Landwirth, from Give Kids the World Village, also discussed the importance of accessibility and highlighted the accessible rides gifted to the park by Zamperla. Pam summed it up beautifully by saying, "To see the joy on a child's face to ride a ride for the very first time and to see their parents crying because they're able to watch their children do it, I think that's what makes us essential."
"To see the joy on a child's face to ride a ride for the very first time and to see their parents crying because they're able to watch their children do it, I think that's what makes us essential."
–Pam Landwirth, Give Kids the World Village
Employee Fulfillment
In addition to providing magical moments for all guests, many attractions also provide a fulfilling purpose to their employees. Rachel Harper, of Castle Fun Park, pointed out that many employees of attractions would describe themselves as "people people" and find joy in going above and beyond to give their guests an unforgettable experience. I, Paige Reiter, the writer of the weekly AttractionPros podcast summaries, shared a story I had heard about a volunteer at Give Kids the World who didn't find their purpose in life until they helped create cherished memories for the critically ill but incredibly brave children and their families who visit the park.
There are many remarkable stories related to the incredible impact that attractions have on their employees, their guests, and their communities. AttractionPros will continue to do our part to highlight the many amazing attractions, experiences, and the people that make them happen for many episodes to come. Please contact us on any platform if you'd like to contribute a story, suggest a guest, or highlight an attraction.
This podcast wouldn't be possible without the work of our amazing team:
Audio and video editing – Abigail Giganan
Complete episode summary – Paige Reiter
Scheduling and correspondence – Kristen Karaliunas
Social media marketing – Kate Kujawa
Branding and design – Fabiana Fonseca
To contact AttractionPros: attractionpros@gmail.com