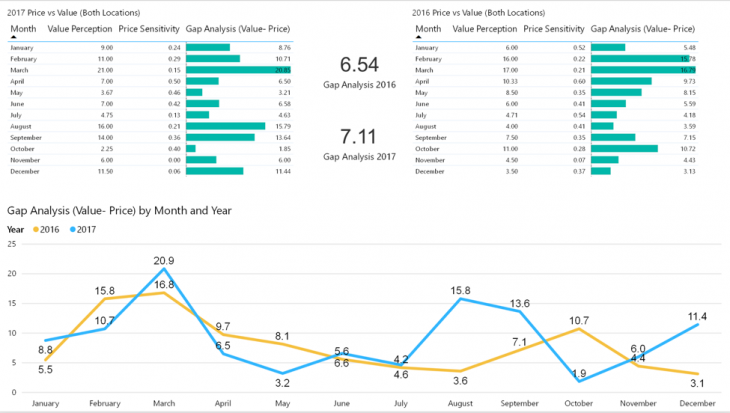 Fun Spot America enjoys increased guest spending after implementing Amusement Advantage's recommendations
Public Feedback Analysis effectively measures value perception compared to price sensitivity
Fun Spot America offers "safe, clean, fun" at its two locations in Central Florida and its newly acquired property south of Atlanta, GA. Fun Spot's Orlando and Kissimmee parks have grown substantially in the past 5 years, but continue to operate "in the shadows" of the larger entertainment offerings of Walt Disney World, Universal Orlando, and SeaWorld Orlando.  Fun Spot has benefited from being in prime locations in the number one family tourist destination in the country, and by offering a more affordable alternative entertainment option to the destination attractions, they have successfully positioned themselves as "Central Florida's Hometown Theme Parks."
Fun Spot guests know that they can expect to spend less at Fun Spot than if they visited the larger theme parks, and as a result, receive a better value for their dollar. However, Fun Spot leadership was unsure how guests perceived their pricing, and to what degree they were providing the best value in Central Florida. They wanted to gain more specific metrics on how price sensitive their guests were, along with how "worth it" the experience at Fun Spot truly is.
Fun Spot approached Amusement Advantage in late 2016 to conduct a thorough analysis of their guest feedback, specifically to measure the gap between price sensitivity and value perception. Using TripAdvisor, Amusement Advantage collected a year's worth of public guest feedback from both of Fun Spot's Central Florida properties over the course of 2016, and analyzed it through proprietary algorithms specifically designed for quantifying perception. Specifically, this Public Feedback Analysis addressed the following questions:
What is the gap between price sensitivity and value perception?
Which of Fun Spot's two Central Florida parks has a higher value perception, and how big is the difference?
Which months of the year are guests more price sensitive than others?
Which products or departments bring the perception up, and which drag it down?
How "worth it" is Fun Spot overall?
The results showed a significant positive gap, indicating that their guests regularly comment on how worth it their visit was, and rarely express concern over their dollar paid.  Price complaints were few and far between, and usually buried in a sea of praise, which contributed highly to Fun Spot's online reputations, since all of the data collected was publicly available for prospective visitors.
While the results were overwhelming positive, Amusement Advantage suggested that positive results suggested that there might be money left on the table, and revenue potential that wasn't being realized. This is certainly a good problem to have, and an exciting opportunity to explore.
Amusement Advantage identified specific areas of opportunity for Fun Spot to position specific products. Additionally, certain products were highlighted that contributed negatively to the overall score. The recommendations provided along with the analysis included connecting the positive aspects of the report with negative metrics to draw conclusions. Specifically, during the months of the year that yielder a lower value perception, Amusement Advantage suggested that the park highlight products that were proven to be of high value perception.
Action.  Fun Spot implemented the following changes based on Amusement Advantage's recommendations:
Modified the offering of their souvenir beverage cup, switching to a refillable option
Offered discounted pricing for guests purchasing multiple cups, influencing higher quantity sales
Increased price of single day pass
Introduced a "Mega Pass," which included admission to the park as well as a flight on the SkyCoaster
In order to measure the results of Fun Spot's implementations most effectively, Amusement Advantage duplicated the Public Feedback Analysis using data collected throughout 2017, and furnished a follow-up report. This enabled Amusement Advantage to provide a year-over-year analysis, and measure the value perception and price sensitivity after the changes were implemented.
The results proved to be positive. Given the high quality of the guest experience, Fun Spot saw a gap increase of 8.7% compared to the previous year. Simultaneously, Fun Spot saw a significant increase in per capita spending, proving that the high perception of value correlated with guests' desire to experience more of Fun Spot's offerings, and therefore spend more. Coupled with an attendance increase due to capital expenditures at its Kissimmee location, Fun Spot had an immensely successful year. In December of 2017, Fun Spot increased the price of its All-Day Wristband by more than 11%, and continued to see a rise in perception of value.
"Being able to leverage the data from Amusement Advantage and have them with their extensive background in our industry talk us through the insights, we were able to make a decision to increase our single day pass plus add an option for a second day pass upgrade that has been received by our guests in a positive way and in return has increased our sales." said David Hummer, Director of Marketing for Fun Spot America. " This decision was completely based on the data and insights that Josh and his team were able to provide to us during this critical decision process."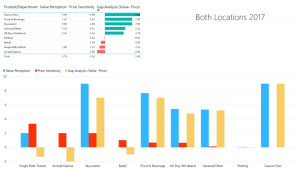 "It is a pleasure to work with Fun Spot America, and I'm thrilled that we have contributed to their success." says Joshua Liebman, Director of Business Development for Amusement Advantage. "Fun Spot truly is the best value in Central Florida for the experience that they deliver."
To learn more about the Public Feedback Analysis and how it can help your attraction, please contact Joshua Liebman directly at josh@liebmanleisure.com or (305) 632-4443.
About Amusement Advantage, Inc.
Amusement Advantage, Inc. was founded in 1996 to provide mystery shopping services exclusively to the attractions industry.  Based in the greater Denver, CO area, the company works with attractions in the US and Canada, including amusement parks, water parks, FECs, zoos, aquariums, science centers, museums, bowling centers, trampoline parks, and other attractions.  Amusement Advantage is a member of the International Association of Amusement Parks and Attractions, the Florida Attractions Association, the World Water Park Association, The Association of Science & Technology Centers, International Association of Trampoline Parks, and the Mystery Shopping Providers Association.  In addition to measuring compliance standards for IATP, the company provides mystery shopping evaluations for IAAPA as part of the selection process for the Top FEC's of the World Awards, is the exclusive Smart Buy provider for the Bowling Providers Association of America, and partners with the Florida Attractions Association to measure the compliance of each association member.